WASH MY SOUL
IN THE RIVER'S FLOW
A story in song about love, loss
& the redemptive power
of country and music.
Synopsis
Seventeen years in the making, WASH MY SOUL IN THE RIVER'S FLOW is a cinematic reinvention of a legendary concert. A celebration of the love, lives and luminous talent of artists Archie Roach and Ruby Hunter as they perform at the 2004 concert of Kura Tungar—Songs from the River, the result of a two-year collaboration with Paul Grabowsky and the Australian Art Orchestra. Using footage consisting of interviews, rehearsals and the opening night, combined with breathtaking images of Ngarrindjeri country in South Australia, this feature documentary is a portrait of artists at the peak of their powers and a musical journey into the landscape of soul.
Archie Roach and Ruby Hunter
Award-winning and revered artists Archie Roach and Ruby Hunter occupy a unique place in Australian music and society. As musicians, they have played internationally with some of the greatest in the world—Bob Dylan, Patti Smith, Paul Simon and Joan Armatrading. Hunter was the first Indigenous woman to sign with a major record label and Roach recently appeared on the cover of Rolling Stone alongside AC/DC, Sia, INXS and Kylie Minogue, as one of 50 songwriters and musicians celebrated as the Greatest Australian Artists of all Time (November 2020).





But Archie and Ruby's journey to self-expression and success was not an easy one.

In the 1960s, Hunter and Roach were taken from their First Nations families and institutionalised in Children's Homes before they were fostered out to white carers. Separated from siblings and raised without being told they had been stolen, Archie and Ruby, like many 'Stolen Generation' children never saw their parents again. Taking Indigenous children away from their families was a key government policy of 'assimilation' that persisted for 100 years although it was not unique to Australia—the First Nations people of North America suffered the same injustice.
As teenagers, Archie and Ruby ran away to find the families they'd been stolen from. They were homeless and alcoholics when they met each other at The People's Palace, a cheap accommodation hostel run by the Salvation Army. It was another decade before Ruby and Archie recovered from their dependence on alcohol and through the love they discovered in each other, turned their lives around. The first song Roach wrote when he got sober, 'Took the Children Away' (1988) put him on the map as a significant artist and voice of reconciliation. A song that has become an anthem for the Stolen Generations and for which he was awarded an Australian Human Rights Award, he is the only songwriter to be given that honor.
Roach and Hunter spent 38 years together—inseparable partners in love, life and music until Ruby's sudden death in 2010 at the age of 54. The film is dedicated to Ruby Hunter.
"This is a film Ruby Hunter would be very proud of"
- Archie Roach
The Filmmaking Team

Writer/Director: Philippa Bateman; Producers: Archie Roach AM, Kate Hodges & Philippa Bateman; Executive Producers: Ian Darling AO & Emma Donovan; DPs: Allan Collins and Bonnie Elliott; Editors: Matias Bolla & Lily Davis; Sound Design & Mix: Sam Petty; Titles Design & Artwork: Jakub Zaremba; Music and lyrics: Archie Roach and Ruby Hunter, arrangements by Paul Grabowsky AO and the Australian Art Orchestra.
"Reconciliation is a government's initiative, and music is a people's freedom"
- Ruby Hunter
"My songs aren't calling for revolution; they're calling for recognition and truth"
- Archie Roach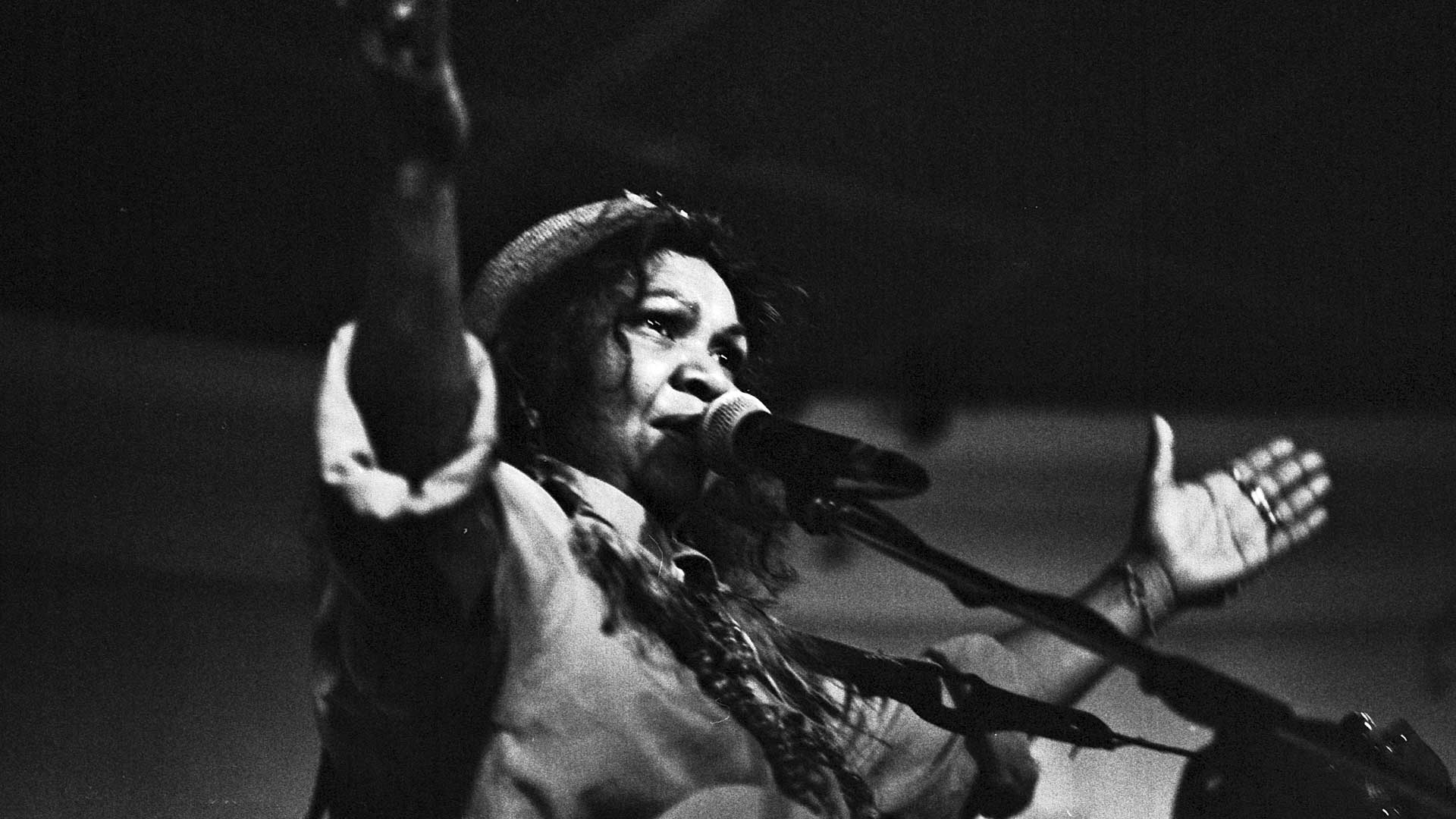 Unless otherwise credited, all content on this site is created by © Enigma Machine P/L.